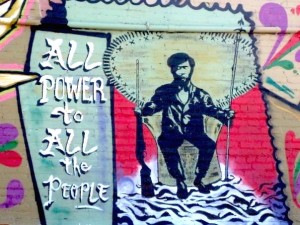 Boy, oh boy. Been an obscene amount of time since my last post, and its safe to say thats not uncharacteristic at this point. We've already tackled the holidays, a new year, a new string of things and people, successes, failures, catastrophic come-aparts and small, progressive steps in the right direction- no matter how subtle or low volume they may seem at the time.
All the same, here we are. Entered 2015 with the worst hangover I've had in years (exactly what I said I would NOT do).  Very much a reminder that setbacks like that are temporary, minor hiccups in what I am certain is going to be a colossal year for us all. 2015, baby. Bring it.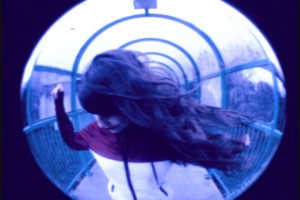 So this past week marks the release of my latest video. The response so far has been SO positive and supportive- I mean I knew people would dig it but I just didnt know how MUCH! It's a pretty humbling thing.  The vid is for the track "Physical Form", produced by my Cold Residents brother Aleph1ne (who also recorded, mixed, and mastered it). When I first heard the beat I just about salivated, it was the kind of grimy, gritty beat I love to write to… Lots of people think that since I'm a chick I only gravitate towards the more flowery, touchy-feely, souled out beats (and don't get me wrong, I love those too), but there is something about a darker, grimier beat that speaks to me very loudly and always gets the wheels turning for more exciting writing.
My video-editing partner in crime, Trevar Fox, teamed up with me again and we tackled this the way we have our other videos- completely DIY to the maximum effect. We shot everything on our iPhones, and for the rest of the B-roll I gathered mostly old vintage footage off of youtube (a vast, infinite minefield of visual and audio gems)… The editing process itself is a LOT of work and doesnt happen quickly- it takes an immense amount of patience and persistence. The vid went through so many stages, tweaks, rehashing and reassessments… Since we get along so well I'm proud to say we never once got into a spat over anything, though there were times that tensions ran high and we were both so exhausted from looking at a computer screen that long. It helps to KNOW the person you are editing with- preferably to know them WELL- that way you feel a bit more open and willing to speak up about ideas/problems/issues you may have as the process gets more and more gruelling…
The vid itself I think reflects the track quite well- its gritty looking. We definitely went for that lo-fi, scratchy quality reminiscent of the 80′s & 90′s, with all the clips and cuts looking intentionally stitched together, like video patchwork set to a beat. The track is called "Physical Form" and I really wanted the visuals to try and reflect that as much as possible, using clips of physical feats and tried to highlight the connect between our spiritual beings and our physical bodies… The hook repeats just one line: "Through the spirit then it carries over to the physical"….At the end of the day, the video is supposed to be fun to watch. I try not to ever take myself too seriously and I always wanna relay that to people… Here's the link!  I'll leave it to you to gather what you will from it… Enjoy <3
https://www.youtube.com/watch?v=JiElgXxr3IM
Something is moving, something is stirring, something is breaking through after being hidden for quite some time…and I dig it. Things seem to have a momentum right now that I'm loving, and action begets more action so I'm determined to keep it going.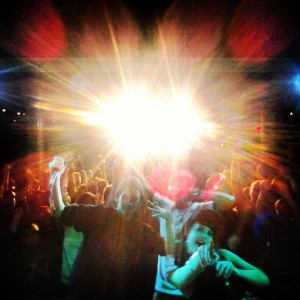 Last week was truly a joyful one, I had the honour of sharing the opening spot for the Grouch and Eligh show at Fortune Sound Club, along with some of my musical fam, A-Ro, Kapok, and Claire Mortifee. These souls are not only dear friends of mine but are talented BEYOND the typical realm and are truly standouts not only locally but on a global level.
I did a couple of collab songs with Kapok (so we were 2/3′s of our past trio, Indigo Kids) and I must say it is one of the most, if not THE most enjoyable experiences I've had on stage to date. The crowd was hype and gave SO much love and so much support. I could feel it. You hear musicians talk about thriving from the crowd's energy- this was a perfect example of that for me and it was maybe the first time I had pulled that kind of positive response from any crowd before. As hip hop has been predominately a genre jam packed fulla blokes, I think people are excited to see a female up there (red lipstick and all) that can hold her own.
Truly such a blessing to share the stage with family and to get such a sought after opening spot- GROUCH n ELIGH?! I've been listening to and loving their music since high school. The mere sound of their voices was so comforting and nostalgic- and even after being a fan for 15 years I'd still never seen ANY of the Living Legends live before so it certainly made history that night for me and for probably everyone else too. Their set was off the hook- slick as hell. The sound was CRYSTAL clear and absolutely bangin which Grouch even commented on at one point- "you guys are sure lucky you have a sound system like this in your city"…. the crowd continued to lose their minds for the remainder of the night, and there was an energy in the room all night that could be described only as LOVE. All in all, a blazing success for everyone involved.
Thank you to everyone and anyone that was there and made that night possible. Definitely one for the archives!! <3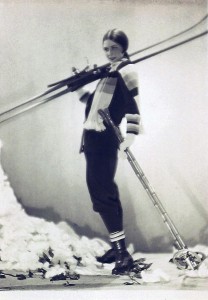 Oh, B.C…. Snowing and it's almost March. Whether it's B.C. or global warming or major confusion on the planet's grid, it's a sight. Of course, until I have my own kids snow days are not what they used to be. Remember waking up to snow as a kid? You'd check the radio or call the school and see if school was on or not? If it wasn't, it was like a free pass to paradise. You'd call up your friends, get bundled up and go tobaganning, go build snowmen, make snow angels, you name it. Pretty magical stuff. Now we're old and we have to drive in it. Lame.
I used to dream about snow a lot. It hasn't happened for a while but last night I had the first snow dream I've had in ages…. It had to be the "Sochi Olympics" dream episode, after watching all that skiing and skating and falling down… So last night I was a competitor, but like so many dreams I've had, I'm a competitor or a participant in whatever activity it may be but I have NO recollection of deciding to do it, I have no recollection of practicing, preparing or even KNOWING about the event until it happens. For example, I have a recurring dream that I am back in high school and the dream just STARTS with me in a desk after not being at school all year and there is a major math exam and I have NO idea about it nor do I know the answer to even one question… So lasts night dream was kinda like that, only I was an Olympic downhill skier with zero training and zero desire to be in the olympics. My course was to ski down this hill that was virtually a vertical drop that seemed to last for miles and miles….. My body in space felt so minuscule in comparison to the hill itself and to the mountain.  A gun went off and of course, having NO ski training I started down the hill but fumbled and realized that if I botch this up too badly, I'll die. No question. So here's this vertical drop that seems to go on for infinity and I am clinging to it with my fingers dug into the snow like a rock climber. My skis come off of my feet and tumble down and I'm just sort of dangling there. I look down at my certain death with no way of knowing how to get out of the situation and then I woke up. How comforting. Still don't really know what to make of it….. I'll think about it and report back.
Y'know when there's so much to say and so much goin' on that its hard to know where to begin so you don't? Yeah. That's what's been happening here. It happens to me a lot. My still-favourite analogy of that is the ole-faithful spinning top. To an onlooker at first glance the object appears stationary, but upon closer inspection is in fact spinning and spinning and spinning…. That's me most of the time.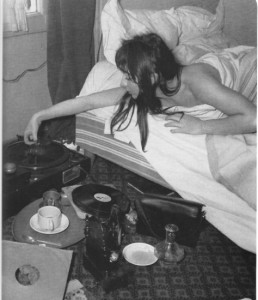 Since my last entry so much has gone down. I've been to Europe and back, turned over a few new leaves and made new connections, new songs, written songs and torn them up, fractured a foot bone, rocked a cast, crutches, and two x-rays with a third on the way.
I also lost my voice for the first time in my entire life just over a week ago which was terrifying. I'd never known what it felt like to open my mouth to speak and literally no sounds comes out.  We all need our voices its true, but for someone that is reliant on their voice to eventually provide the sole source of bread and butter- it knocked the wind out of me (pun intended). So severe vocal rest was needed pronto, and my voice is now back with a new-lease and a vengeance.  I like to believe that things like this are the Universe's way of telling me something….. Or to remind me of something. In this case, it was almost a bit of the classic "you don't know what you got til its gone" scenario. Self explanatory. Let's just say that all I've been doin since the voice returned is sing, sing, sing…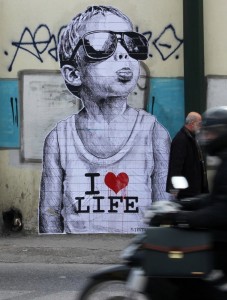 OK. I don't like advertising accolades. One, because it feels like bragging, and two, because I don't want to jinx it. Success always seems to come with a catch in my eyes, it seems to be able to slip through your fingers quicker than it can arrive in your hands. Alas, I gotta tell you about this one. I need your help.
So my amazing Mother, God bless her, applied one of my songs in the John Lennon Songwriting Contest (actually she's applied QUITE a few songs over the last couple years and they've all done really well).  The song I need your help with is called "Look to the Water". I wrote it during my time as a top 20 performer in the Peak Performance Project in 2011.  It was Vancouver's 125th birthday if I recall, and the task was to write a song inspired by the city- sort of an ode to Vancouver. "Look to the Water" is what I ended up with. We recorded it up in Rockridge canyon along with my fellow bandmates Sydney Beagle, Cameron Catalano and Colin Easthope. Shaun Verreault (of the band Wide Mouth Mason) was a guest speaker that year on the trip, and he ended up putting some pretty tasty guitar licks on there as well.  It was recorded with Nimbus and Dane Deviller.  Honestly was a pretty stressful scene seeing as how I had a brutal cold during the whole recording process. However, luck changes, folks…
So the song won the grand prize for the R&B category, and I ended up getting about six grand worth of gear. Pretty incredible. But HERE is where I need your help.  I need to make it past this next round, all determined by votes. Its just me vs this one other guy in my category. If I win this next stage I'm THEN in the running to win the MEGA grand prize of $20,000. Ummmmm excuse me?? Who's broke? Who's life could get MADE with this money? THIS GIRL RIGHT HERE…. So here's all you need to do.  Go to jlsc.com.  Scroll down to the box where it says VOTE. Click on the R&B category and then click on my name! Easy Peasy. You can vote once a day until the 29th of April, and you can use as many different email addresses as you like.
It is such a huge honour to even have made it this far…. I know its that same cliche Oscar response like, "It's an honour to even get nominated". But you know what? It is. I truly didnt even expect this kind of reaction from this song!! If you could all take a brief moment to help my cause and my artsy little heart, I'd be forever grateful. Thank you!!
Again, that's jlsc.com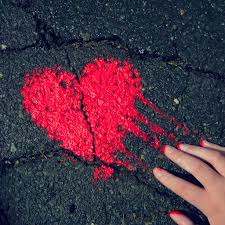 So Valentines Day came and went. Good riddance. The only time I can remember somewhat appreciating it was in elementary school. Of course we were supposed to buy Valentine cards for the ENTIRE class, and we did. There was always that hope however, that my head-over-tiny-heels crush of the moment would have somehow slipped a romantic signal of reciprocated feelings into their Ninja Turtle-gram.  If I remember correctly, there never was… but the HOPE was enough to keep us amped on the holiday wasn't it?  Back in grade two we weren't OVERLY concerned with the forced consumerism, the creepy guilt-tripping, or the absurdity of the "show your love once a year" holiday. Let's love. Let's love everyone. Let's love ourselves. Let's show it all the time. Everyday. Let's do our very best.
Speaking of loving ourSELVES, I'm back in Bikrams yoga after an almost three year hiatus. Loving myself has never been so very, very sweaty.
Happy 2013!
Is it me or does 2013 have WAY more of a futuristic ring to it than any of its predecessors? I think its the presence of the teen in there that really throws me for a loop.  It almost seems like the off-the-cuff year you'd just make up outta nowhere in the early 90′s with your friends ie) "this lineup is so long you guys! We're gonna be here until like 2013!".  That year you say in jest but never actually consider it as a serious candidate for how you'll date your journal entries.  
New year, new date, new day… Same eyes, same nose, same fingers and toes, same smile, same spirit.  A new year is an ideal lamp post on which we can hang our revived commitments and pledges. (more…)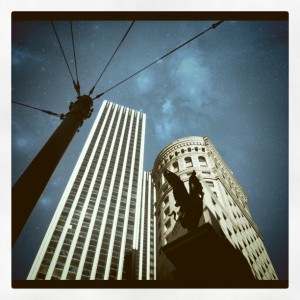 Painted on the crown molding of my hotel room was a quote by some anonymous person that said "If you get tired from walking around San Francisco you can always lean against it". I thought that was pretty fitting given the place is like one big city-sized roller coaster and walking around it constantly  means you're probably always a little exhausted and/or probably have an ass that's carved out of wood.
The visit only lasted for three short days since I was there for a wedding, but three days were all I needed to fall in love with San Francisco. It was like a really good romantic movie where the people fall in love with eachother SO fast and it's kind of unrealistic but you GET IT because either one or both of them is just so damn charming and beautiful. (more…)
What is it about Autumn? Yeah, yeah, all the seasons have their charm- Winter's cozy, Spring's got the blossoms and rebirth, Summer's well, SUMMER… But there's that hard-to-pinpoint electricity in the air this time of year and I dig it. When we were kids it was all about back to school, so you figure that's part of it. Then you grow up (more or less) and you realize that it's not just the school thing… Autumn is crispness and colour and magic no matter how old you get.
This time last year I was up to my eyeballs in the ever-incredible Peak Performance Project.  All the showcases are underway now at the Red Room in Vancouver, the bands are givin' it everything they've got onstage before the quicksand sink into paperwork. Until the day of my showcase last October, I had never experienced a "tension headache" before. I did every possible thing I could to remedy it. It stayed with me all day, right up until they called my name to go on stage. Once I was up there in the lights it vanished like a shot.
The PPP is certainly still special to me this year, my beautiful bestie Georgia Murray is in the Top 20 along with her man on the beats Tony Day. They'll have a full live band with them at the Red Room, and WHILE writing this post Georgia asked me to sing backup harmonies for her and I'm SO honoured. Now this ain't no bubblegum pop artist, folks.  First of all, her voice is flawless. I don't mean flawless with the help of autotune or any of that BS you hear so much these days in the mainstream swill.  This girl's got PIPES. Her voice can range from soft and ethereal to a hard-hitting, burn-the-house-down type of power.  Her songs have the same variety…Some of them on the sweet side, carefully placed and executed with steadiness and that sexy, breathy quality.  Then turn the corner and SHIZAM she hits you with the big guns, all with that steel-cutting precision. Oh yeah- did I mention she's also drop dead gorgeous? Y'can't buy that kind o' package, people. I'm tellin ya.
Thursday, October 11th. Red Room. Vancouver. Tickets. In. Your. Pocket. Make it happen.